Adding greens to your diet is a must – as everyone and their grandmas know. Nature has provided us with bountiful opportunities to improve our health in the form of best foods – both colored and green. It is important to make ample use of this and not chuck away your plate of asparagus in disgust.
Many of us would be unfamiliar with what the term green superfoods mean and how are they beneficial to us. Cast aside your doubts and read on to know in detail about the subject.
What are super Green Powders?
Super green powders are those that contain algae and other young plants and are considered the world's best source of nutrition. Algae, spirulina, and chlorella are some of the superfood powders you can find.
Algae – contains the high percentage of chlorophyll
Cereal grasses like wheatgrass and barley
High doses of vitamins and nutrients
Many contain nutritious vegetables like broccoli and spinach.
The ingredients like algae and vegetables are harvested when they reach a nutritional peak and dried at low temperatures. Thus their enzyme activity is preserved and they can be powdered for a ready-to-use state or added in your foods.
What are the benefits of Super Green Powders?
These super green powders are a nutritional supplement and serve a useful purpose in any modern diet.
Despite including fruits, vegetables and lean meats in your diet, there's always a possibility of lacking basic nutritional balance in your meals.
Your healthy diet may not be as nutrient-dense as you think it is.
Modern methods of farming, fertilizers, and processing of foods deplete most of the nutritional content in the foods hence these super green powders can help you regain them.
Nutrition is also lost when foods are shipped long distances.
Hence super green powders fill these gaps and provide you with the necessary nutritional content for holistic growth.
Who can drink Super Green Powders?
With the forewarning of always consulting your doctor before embarking on a new supplement, the following persons may benefit the maximum from Super green powders.
Athletes: Yoga enthusiasts or marathoners, nutrition supports your busy lifestyle and hence such formulas of herbs which give a boost to your metabolism are great for you.
Professionals: Those who need to give their peak performance at the workplace, these green supplements will help meet the required gaps even if you can't concentrate on balanced meals in your hectic lifestyle.
Pregnant women and nursing mothers: Choose only organic, vegan and synthetic free powders. It is important to keep a tab of the label and take the help of your doctors too.
Any health conscious person: For those who consume a healthy diet but wonder if they're getting enough nutrition from their meals, green drinks are an excellent choice. They're lower in calories than smoothies; powders pack a nutritional punch while keeping you within a healthy.
Now that we have seen all about super green powders in detail, here's a list of the top super green powders in 2018.
Top Super Greens Powders
Peak Performance Organic Greens Superfood Powder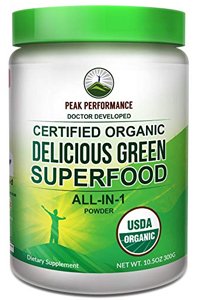 Peak Performance Organic Greens Superfood Powder is indeed popular for their flavors. Normally super green powders are known to have some bland tasting flavors but this one is really tasty! It contains 25 different greens to provide a healthy drink.
It helps to eliminate toxins and provides digestive support for boosting your energy and improving your immunity.
Pros
No artificial ingredients
Reasonably priced
Amazing flavor
Natural chlorophyll and phytochemicals
Money-back guarantee if you are not satisfied
Cons
Comes only in powdered form
Greens First Nutrient Rich-Antioxidant SuperFood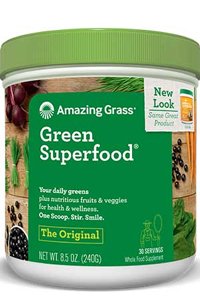 Greens First Products are specifically created to help support proper pH balance, provide essential antioxidants, phytonutrients, superfoods and so much more! All their products contain a natural blend of fruits and vegetables with 48 different super foods including spirulina and antioxidants, probiotics and enzymes.
Pros
Contains 48 different superfoods
Variety of drinks under one brand
If you are a healthcare provider or if you make a purchase of $28.99 or more, get FREE SAMPLES of Greens First to try out.
Cons
Has a slightly bitter taste
Many customers reported it to smell funny despite great nutritional benefits.
Total Living Drink Greens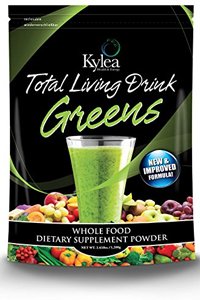 This is a wholesome drink which contains 2 grams of protein and the nutritional equivalent of 7-10 servings of raw vegetables and fruit. It also contains herbs, Probiotics, enzymes, antioxidants, vitamins, and minerals. The new and improved package contains around 2000 mg of spirulina making it one of the best superfoods around. B-complex has been upgraded for better absorption.
Pros
They give you a full month to test the product, to check if you are satisfied.
Many rates the brand as the 'king' of green drinks.
Provided in a zip lock bag for easy storage and freshness
100% made in the USA
Cons
Lean Greens Super Greens Powder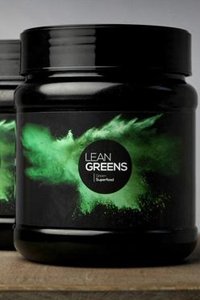 If you feel the nutrition you get from your meals is not enough you can always trust this powder which is organic and contains no synthetic ingredients or artificial flavors. This nutrient dense drink is packed with the goodness of vitamins and minerals and is a great way to supplement your daily veggies intake.
Pros
100% Refund Guarantee even if you just don't like the taste
Taste and texture is great
This helps in weight loss by preventing you from snacking
Easy to blend
Cons
Amazing Grass Green Superfood Organic Powder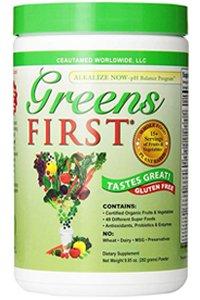 One of the most amazing things above this drink is that it comes in choco flavor and contains a variety of fruits and veggies blend. It helps in digestion and cleansing and is amazing to consume any time of the day. You can feel the benefits in as little as a day.
There are varieties to choose from and based on the specific needs you may choose. It can be just mixed with water or taken as a smoothie.
Pros
Easy to blend and consume in any way
Variety of flavors
Certified organic
Cons
When is the Best Time to drink Super Greens Powder?
You can consume these drinks once a day and the ideal time would be first thing in the morning. That's when your body is at its freshest and absorbs nutrients the maximum. You can drink it mixing with ice cold water, as a smoothie or however the pack instructs you to. There are many who might need a second drink too to reduce the slump over the day.
Conclusion
Opt for these super green powders and watch a difference in your body and how it functions. You will notice an improvement in digestion, reduced bloating, boosted immunity and overall a burst of energy. It's time to make way for such foods which are available in a jiffy and make our life much easier.