Staying hydrated is very important and constant access to clean water is a must. Many times we grab a coke or a cup of coffee when we feel thirsty and the best part of the Hidrate Spark water bottle is that it makes you reach out for a bottle of water. We love that its Bluetooth connected it can share your water drinking frequency with an app. This attractive fancy bottle was what we reached out for. Is it worth the hype? Read on to find out more.
What are some of the features of the Hidrate Spark?
Glowing reminders and text notifications to keep you on track
Paired with the Hidrate app to check your hydration and track every sip
BPA Free and Food Safe Tritan with Polypropylene Plastic
Soft grip helps keep HidrateSpark smart water bottle in your hand comfortably Three glow modes to match your needs
Find my bottle feature in case you miss your bottle
Syncs with most fitness apps
Battery lasts for months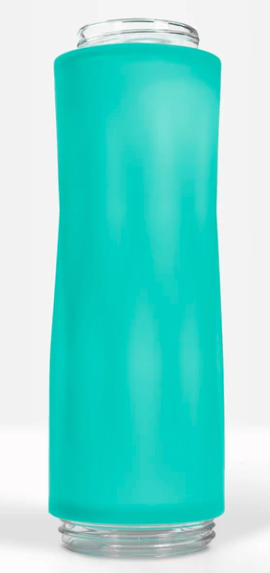 Buy Now
Design of the bottle

Buy Now
It certainly looks dapper with beautiful hues with a diamond-shaped faucet. It has a classy shape but only wish the bottle cap looked as elegant as the rest of the bottle. It is also sleek and fits right anywhere, in your car or an office desk. The opening to sip the water at the lid is smaller than other bottles preventing spillage of water when you drink. The shape leads to a comfortable grip with minimum condensation.
How it works
In order to drink, you have to push a button which flips open the cap, thereby letting you sip water. You will have to unscrew the lid for refills. There's a white stick inside the bottle which shows how much water you drank. The stick has a light in it, which pulses if you need to drink water. It is made of plastic with a fun feel and hence is nice and light. The lid opens thanks to a spring and it closes with a click which can be a little tricky till you learn but ensures you don't spill water.
Hidrate App
The App is one of the best features of the Hidrate app. You will have to set it up by entering your personal information, such as weight, height and activity level, you can set it too hydrating. It updates itself as fast as you drink and the main menu shows your daily progress. A menu bar at the bottom shows your notifications, your profile and much more. The app is easy to use and available for both Android and iOS. You get optional notifications to remind you to drink up. A personalized hydration goal is calculated by the app and adjusted based on your activity levels and body.
Pricing
The bottle is priced at a high of $59.95. It sounds a tad expensive compared to other bottles but we found that it is worth the price for the plethora of services it offers. Being plastic it's lightweight and you drink more water due to app reminders and this water bottle offers a perfect fitness foundational tool.
Is it really worth the hype?
We would definitely say it is. With the features it offers, combined with the convenience of a bottle which actually tracks the amount of water you drink, we love that it scores well both in the looks and benefits department. It is worth the investment if long term health is your goal which can be achieved with proper hydration and this bottle helps you achieve that.