Mind Lab Pro is a nootropic supplement which is made to improve memory and brain health. As any good nootropic would, Mind Lab Pro is known to prevent cognitive decline with age and also improve memory and alertness. It is from Mind Lab, which is a division of Opti-Nutra. Mind Lab Pro benefits also include better focus, increased energy levels, higher productivity as well as better overall drive. The supplement works by replenishing low levels of neurotransmitters. They also claim to regenerate new neurons. Let's take a detailed look to see if they deliver what they promise.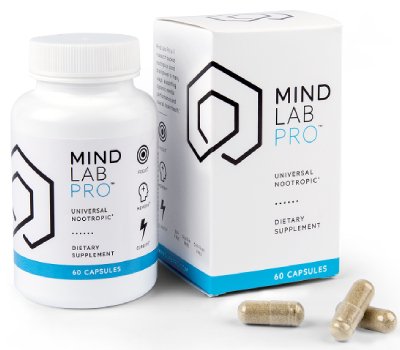 Order Now
What are the main ingredients in Mind Lab Pro?
Mind Lab Pro contains a number of natural ingredients to improve brain health. Let's take a look at some of the ingredients we managed to find despite not having a detailed picture on their site. Ingredients include Cognizin (250 mg), Citicoline, a nootropic; Hericium Erinaceus (500 mg); Lion's Mane mushroom; Phosphatidylserine; Rhodiola Rosea; N-Acetyl-L-Tyrosine, L-Theanine, Bacopa monnieri, Vinpocetine, Pterostilbene, Huperzine-A.
Rhodiola Rosea: Used for increasing energy and stamina, and helps the body adapt to stress
Bacopa Monnieri: An herb used in Ayurvedic medicine to boost memory and cognition and also in the treatment of Alzheimer's or age-related memory loss.
Citicoline: Citicoline is used for the treatment of Alzheimer's disease and aids those recovering from a stroke or head trauma.
Phosphatidylserine: Helps treat depression and ADHD, though more research is need on the latter.
Lion's Mane Mushroom: An edible mushroom which acts as an antioxidant and anti-inflammatory agent.
Pterostilbene: Pterostilbene delivers a hefty dose of antioxidants, which are thought to have anti-inflammatory and anti-cancer properties.
Vitamins B12 and B6: Essential vitamins that play a key role in the health of the nervous system, and a number of bodily functions, as well as prevent certain signs of inside the brain.
L-Theanine: L-theanine is used for focused relaxation, and helps with things like meditation and stress relief.
Tyrosine: An amino acid used to treat stress, Alzheimer's disease, ADHD and ADD, and with alcoholism or addiction recovery.
Vinpocetine: Used for treatment of stroke, helps boost memory and cognition
What are the benefits of Mind Lab Pro?
Mind Lab Pro is a boon for professionals who are suffering from conditions like chronic stress, mood swings and having an inability to focus.
It has helped many with mental clarity and increased intellectual capacity within a short time.
Among their users, many claims that the onset of mental fatigue was slowed down significantly
It also gives stronger memory, improved ability to focus and mood stabilization.
Other benefits include
Promoting the formation of new brain cells
Energizing the brain
Increasing blood circulation in the brain
Protecting brain cells from oxidative stress
The Price of Mind Lab Pro
Mind Lab Pro offers a single one-month supply for $65, or two bottles for $130 and 3 bottles for $195. You get free shipping for the 3 months' supply. There's also a 30-Day money back guarantee. If you do not see positive results after taking Mind Lab Pro for 30 days, you can get a full refund.
User Reviews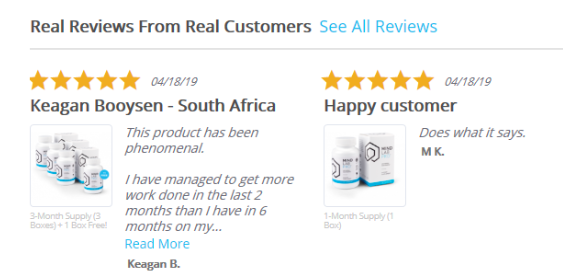 Customer Care
24*7 customer care is available from them. You can fill a form on their site or email them at [email protected]. All inquiries will be responded to within 30 minutes to your satisfaction.
Conclusion
Anyone in need of some brain boost will love Mind Lab Pro. You get a boost in cognitive strength and intellectual performance with the help of pure and high-quality ingredients. Mind Lab Pro is a superior supplement which is third-party certified and it comes with a 30-day money-back guarantee.
10% Off Site Wide
Flat 10% Off all Products site-wide Apply Discount Code at Checkout
Verified
Click To Copy & Apply Coupon